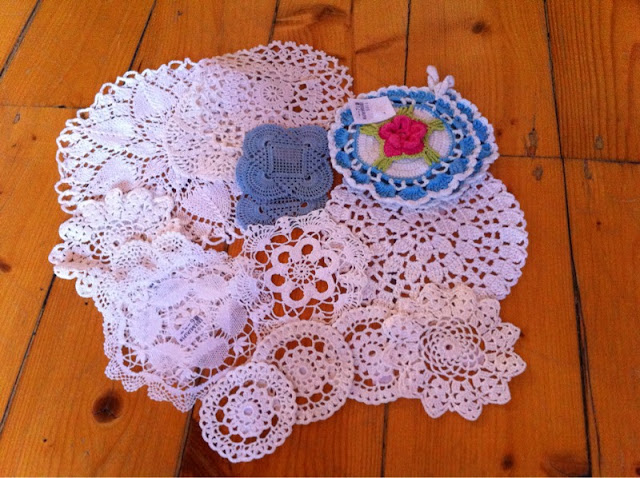 Att virkat är lite inne nu på sina scrappade alster har inte undgått mig så igår va jag och handlade på Erikshjälpen. De hade hur många söta små virkade dukar som helst så jag köpte på mig ett gäng för att betala 3-6 kronor styck för dessa söta va ett kap tycker jag.
Jag hann tom göra en layout igår med en av dukarna och jag blev riktigt nöjd! :) Kul när man kan köpa saker till sitt scrapp på andra ställen än just scrapaffären och kanske har man rent av lite saker hemma som passar?
I have noticed that crochet cloths is popular in scrapbooking right now so I visited the local Second hand store and baught these, it was a bargain.
I even had the time to do a layout with one of the cloths yesterday and I was pleased with it. It's fun when you can use other things and just scrap related stuff for your scrapbooking.
♥ Emmeli